Australia is amidst a golden age of creativity, with a wave of local producers and entrepreneurs creating some truly special products. We're talking about new-world thinkers with old-school values pursuing absolute quality.
Realising the vision of small yet mighty makers across Australia is our heartland at SQUAD. It's time the world saw the new Australia. One that is shedding the stereotypes of masculine mateship and larrikinism of yesterday and building a more inclusive culture, whilst raising global standards across food and beverage – From coffee to cocktails, family-run eateries to indulgent treats.
"Founders and entrepreneurs put their trust in us to tell their unique story and to realise their vision and brand across products or venues. It's often taken them years to arrive at this point in their journey, and we see it as our responsibility to create an enduring brand that represents what they stand for in the most desirable way possible"

– Matthew Squadrito, co-founder SQUAD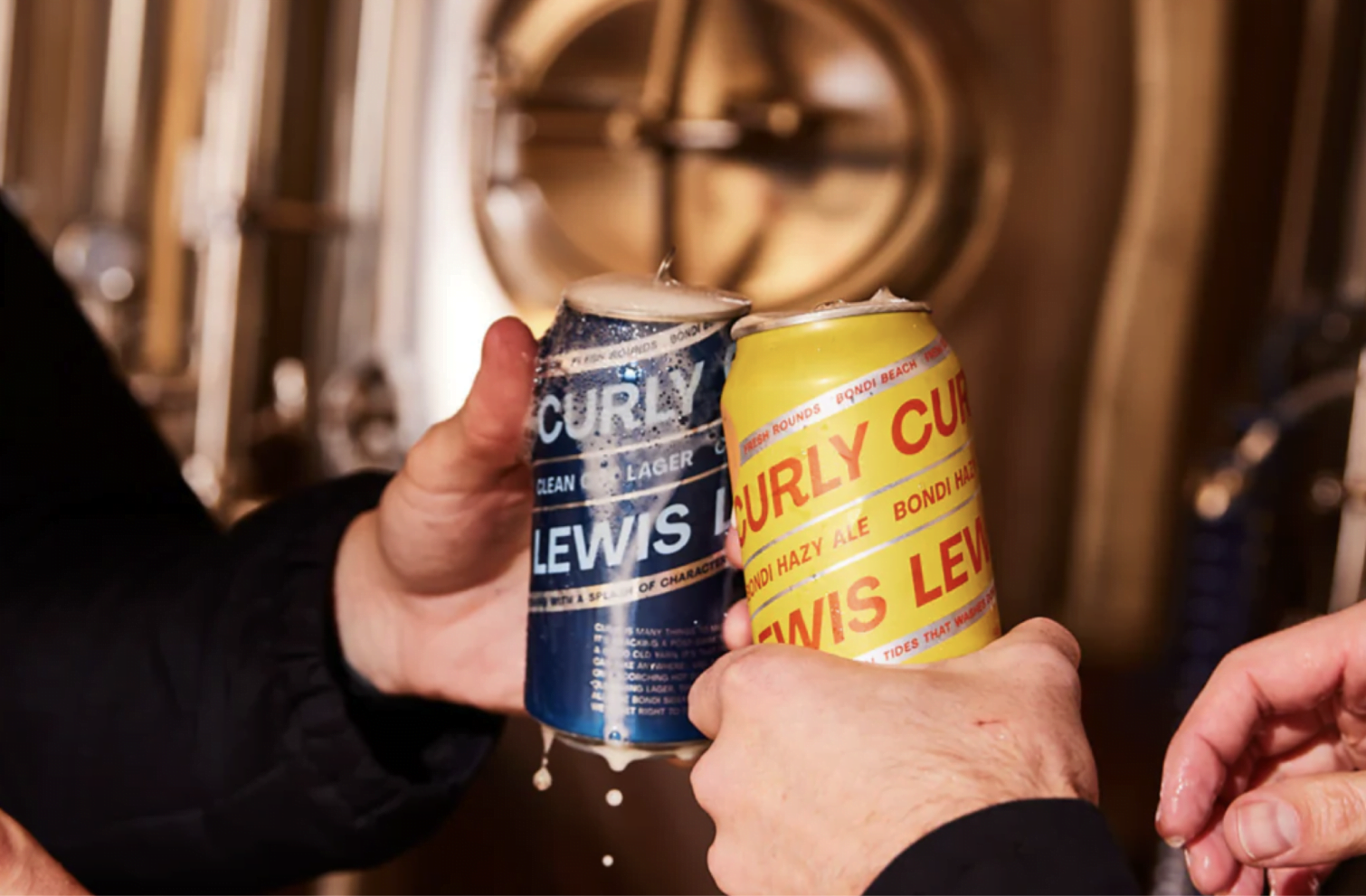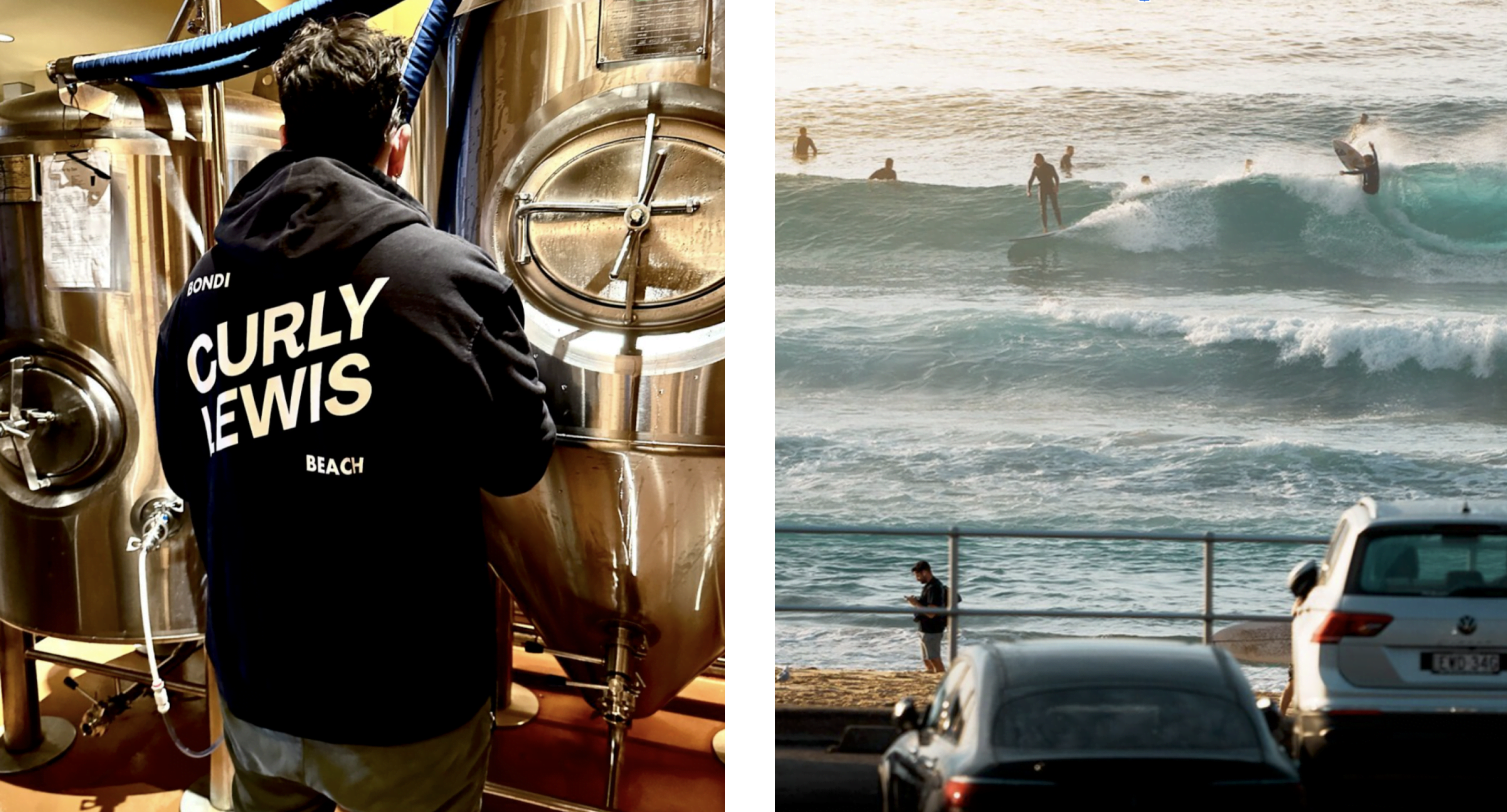 Take the guys from Curly Lewis Brewing Co. in Bondi Beach, who united their two life loves… beer and the break, brewing a range of easy-drinking beers that are inspired by the area and the eclectic characters that give Bondi its colour. Standouts like… Clean Cut Lager, Salty Mermaid Gose and Yewzu Lager are amongst some of the favourites pouring at Curly.
The locals of Bondi surf and skate to their own beat and the branding is no exception. It seemed only fitting to break beer conventions with a fresh identity that flows effortlessly across their brand world.
"SQUAD's fresh thinking pushed our brand beyond category norms while giving Curly Lewis a distinctive look across our brand, packaging and venue. They've been a great creative partner in shaping something unique that we're all super proud of." –Oliver dos Remedios, Co-founder Curly Lewis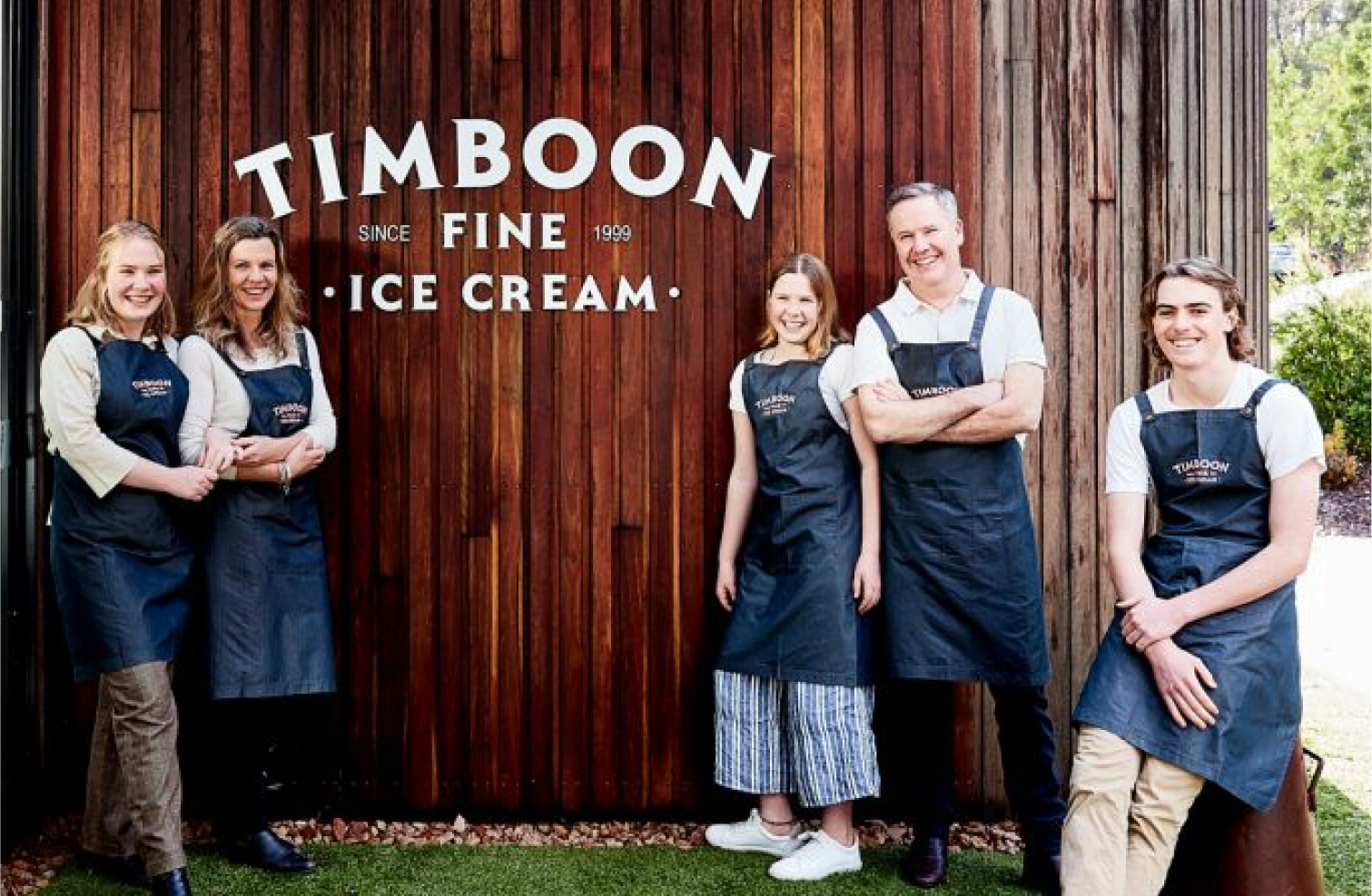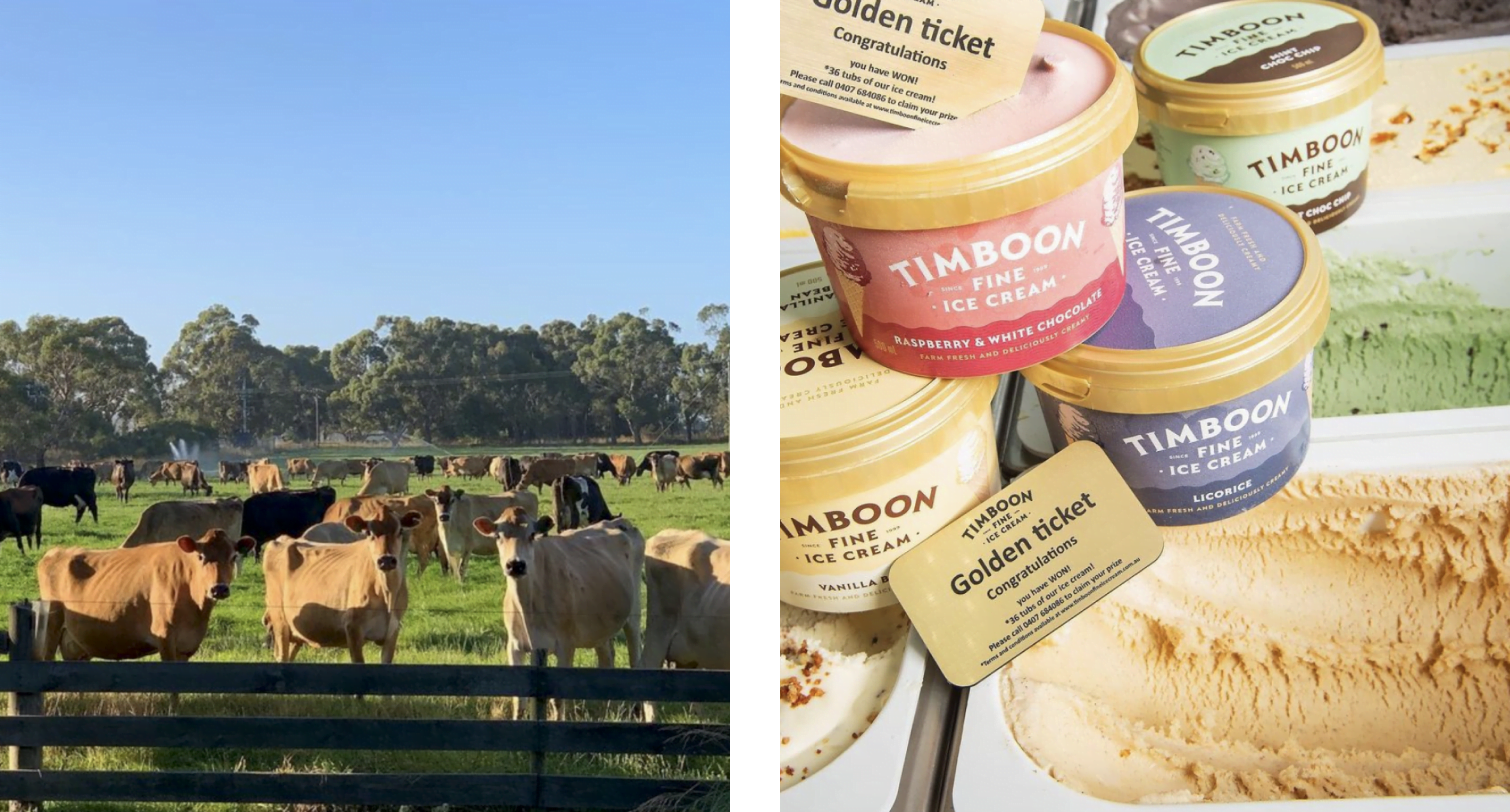 Another great success story is Timboon Fine Ice Cream. Founders Tim and Caroline Marwood hail from the lush green pastures of Timboon, in regional Victoria. Here, their dairy cows live their best lives alongside droves of enthusiastic tourists trailing the Great Ocean Road, piling into their beautiful Ice Creamery to sample the best scoop in the land.
Tim and Caroline are the real deal; Passionate artisans of classic Aussie hard scoop ice cream made from local dairy (literally next door) with nostalgic flavours that speak to Tim's childhood. Everyone must try Liquorice or Apple Pie based on Tim's grandma's recipe.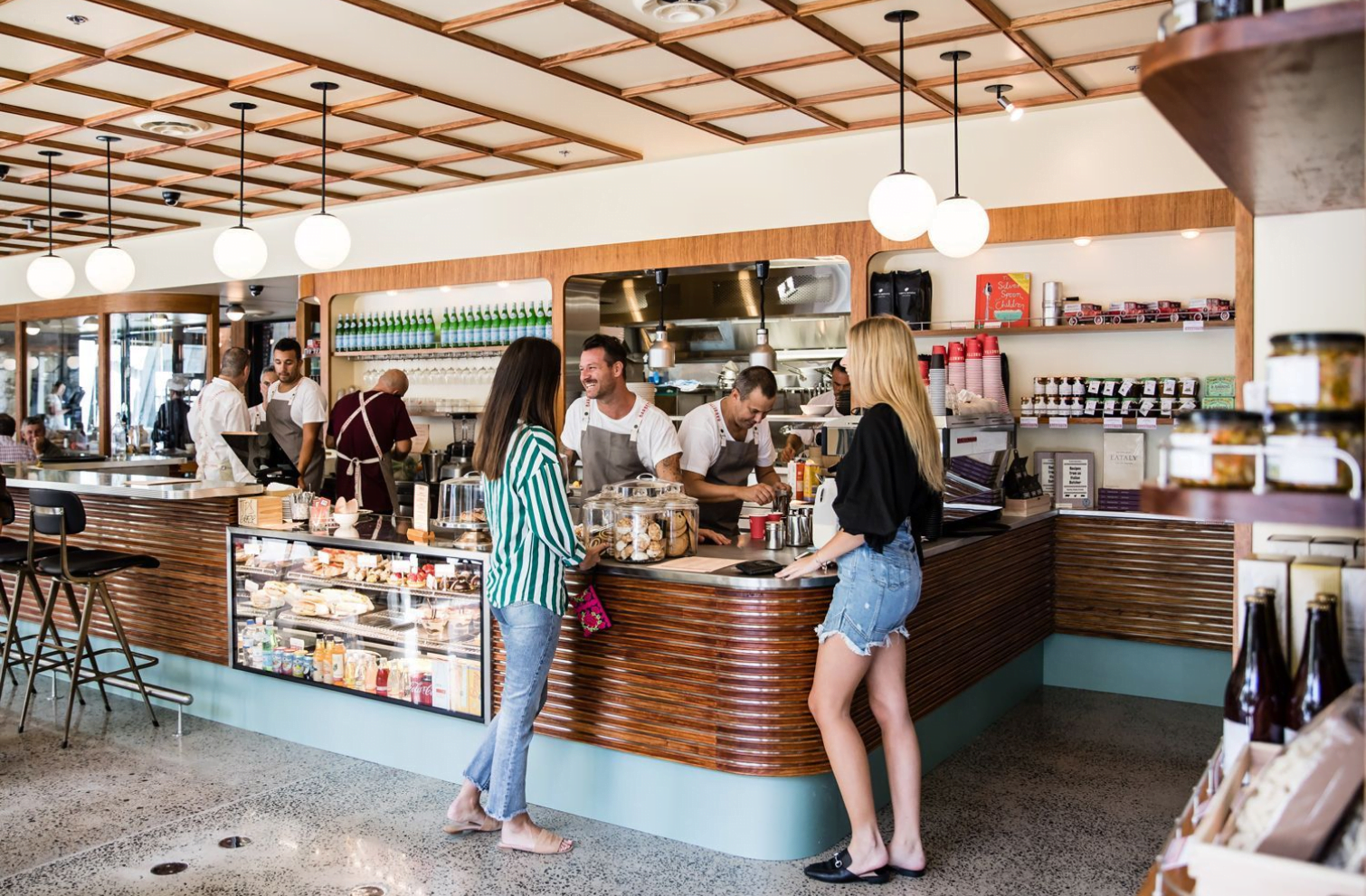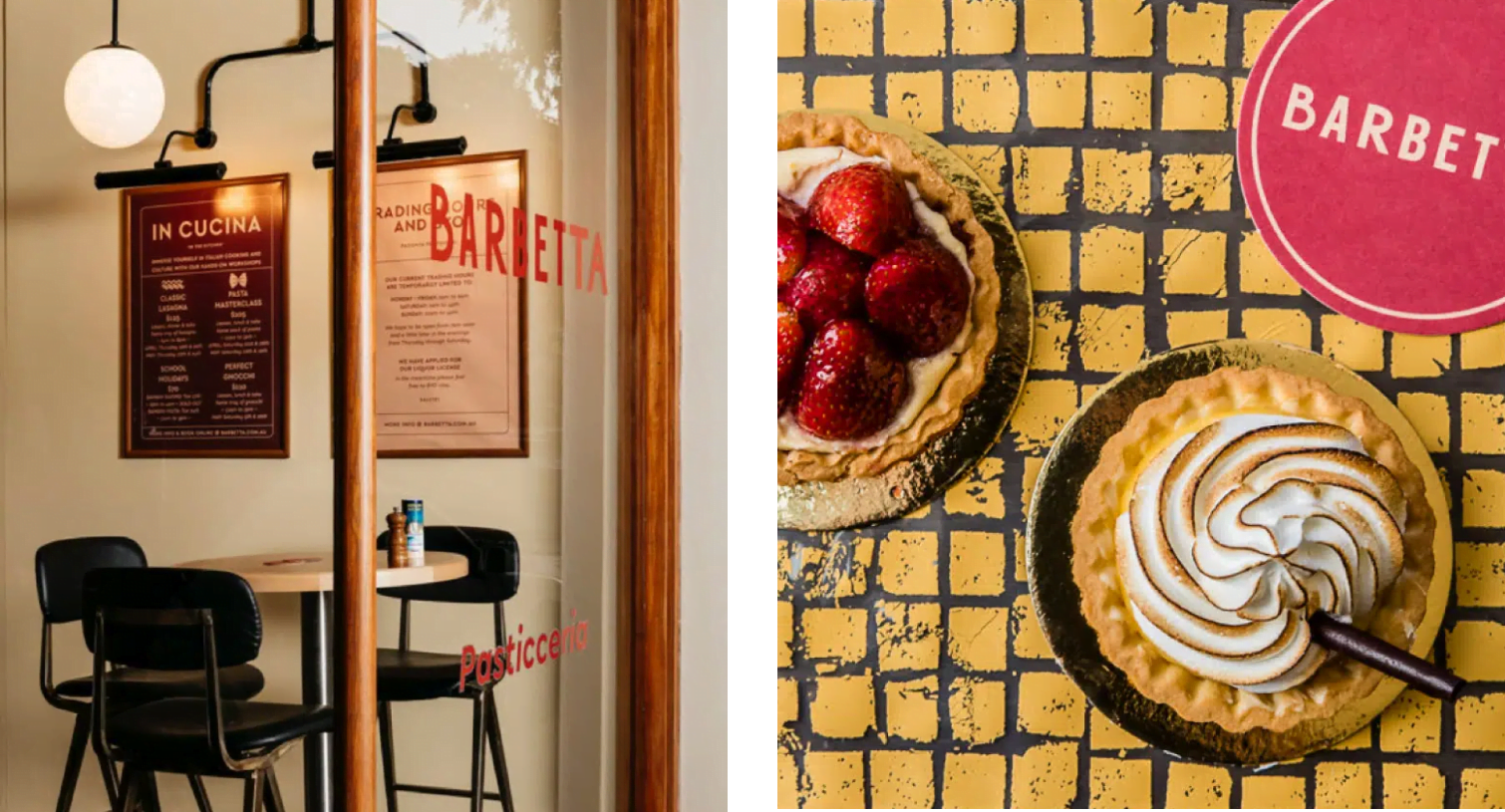 Last but definitely not least is Barbetta – a slice of Italy in Sydney, charming the Paddo locals with its authentic Cucina Italiana and warm service. Owned and run by the Cipri family, Barbetta lures you in with a rich sense of community and a true artisanal spirit. Fresh house made pasta and dolce overflows from the shelves and if one feels inclined, can too have a go at making their own in one of the available classes led by Carmello Cipri and friends.
We love a good collaboration. This time with long-time friends ACME designed the space in keeping with an authentic Italian flavour yet with a 50s diner charm that is hitting the mark in every way. Apart from creating the brand, we also developed the take-home packaging solution which is growing in popularity. 
"I can ramble on about the project but the real pleasure was working with the Cipri family. No egos, and all passion. It was the meeting of creative (and Italian) minds. A recipe for great work!" says Matthew.
If you're an entrepreneur or small business owner with big ambitions, we would love to hear from you. Get in touch.