We believe that building the perfect brand is just like mixing the ideal Negroni; it sounds simple, but if you want things to be tasty as hell you've got to choose good quality ingredients and get the balance just right.
A few mls of emotion, an equal serve of intelligence, and a stir of ingenuity and things just come together perfectly.
With this in mind, we've fused tips for taking a brand to the next level via Squad Ink's very own brand maestro, Terry Squadrito + Archie Rose Distilling Co Head of Hospitality, Harriet Leigh's recipe for the perfect Negroni.
---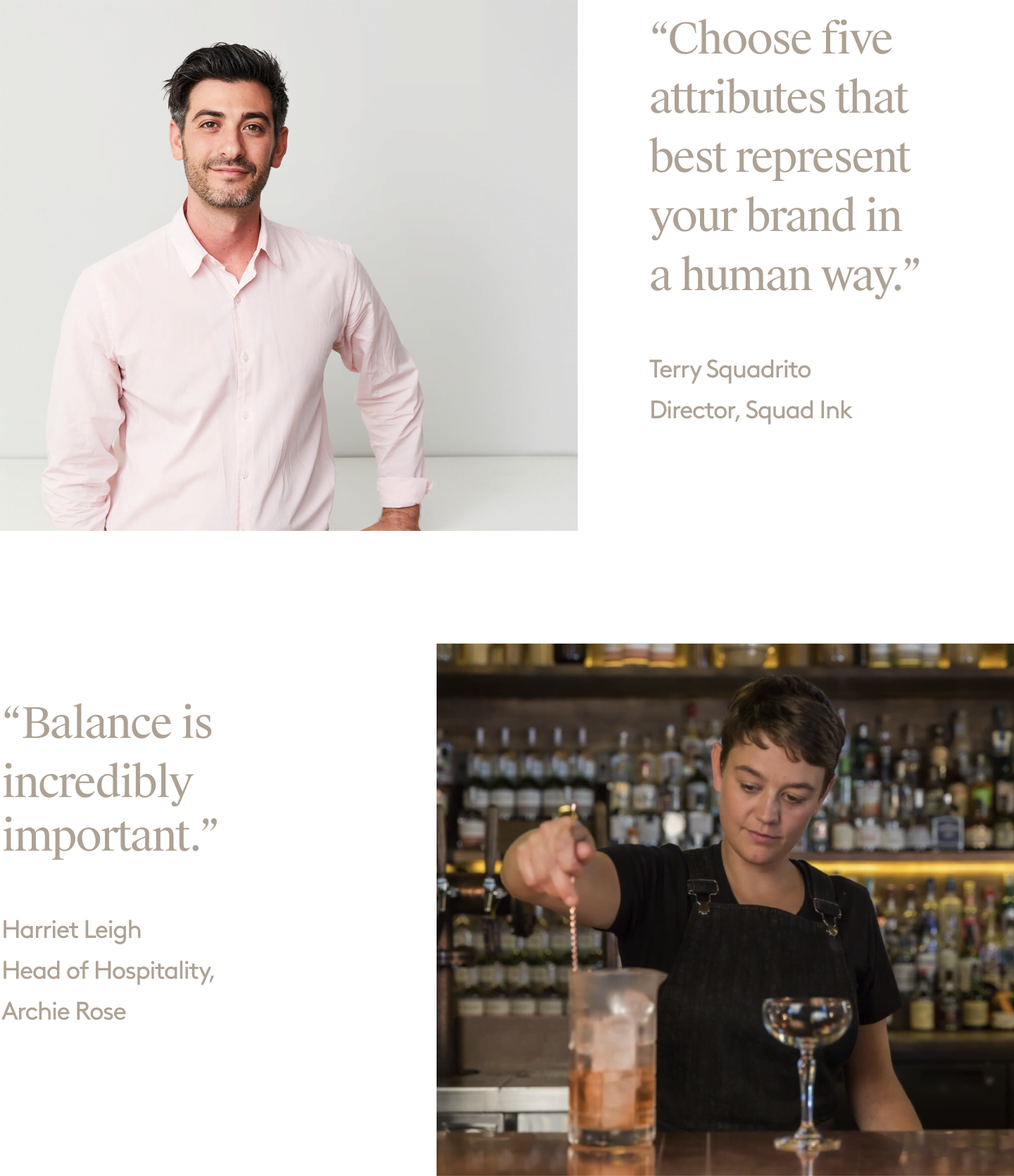 ---
'Own your purpose and promise'
Add 30ml of Archie Rose
Distiller's Strength Gin If you want to win the hearts and minds of people, you need to reveal yours first. What I mean by this is start with a well-defined purpose and promise.
Ask yourself these questions:
What gets you out of bed in the morning?
What drives you forward to pursue perfection?
What is that special something that people will fall in love with?
Shape your answer into a nice and neat single serve statement that is unique, ownable and compelling to your target customer.
Your answers will provide a sturdy foundation for your entire brand message and direction.
---
'Nail Your Personality & Style'
Add 30ml of Maidenii Sweet Vermouth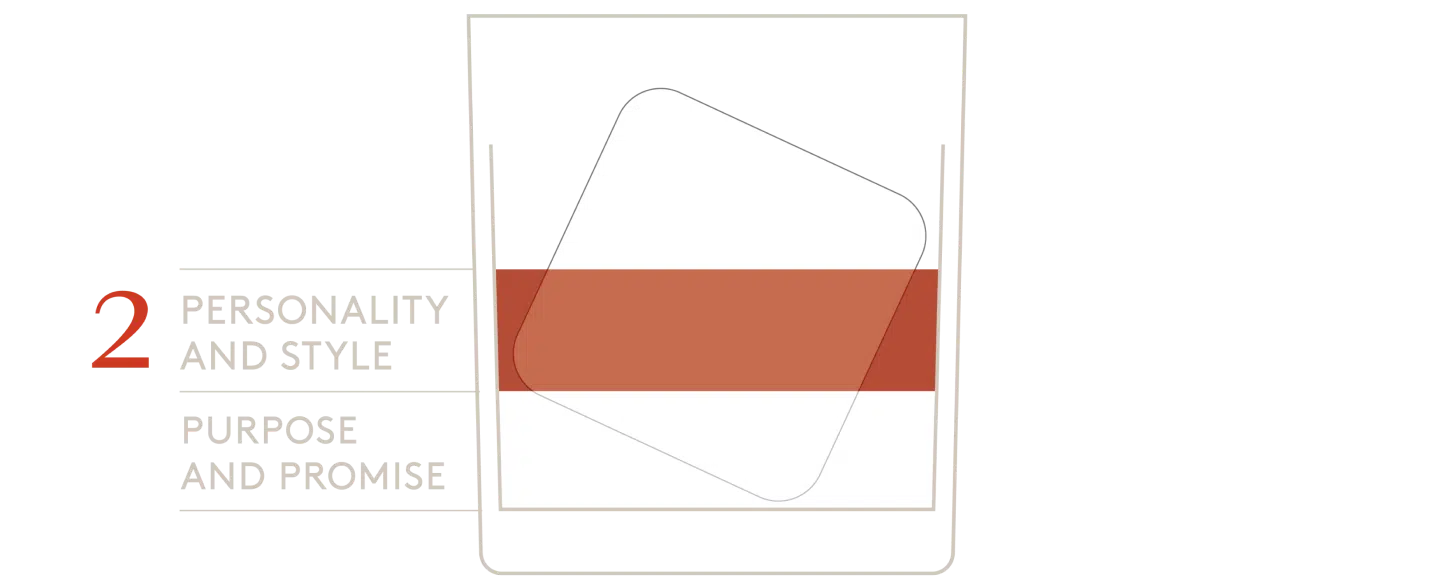 Choose five attributes that best represent your brand in a human way. The balance is incredibly important.
For instance, you might have an aperitif brand and go to great lengths to extract the truest flavours from botanicals which shows off your meticulous attention to detail.
However the style of the product is versatile and suitable for many types of serves, so you want to adopt a relaxed and approachable tone in your marketing.
Much like a good vermouth, these five attributes help validate the personality of your brand against the truths about your product.
Whatever your brand is, make sure you have the right measure of each.
---
'Know Your Audience'
Add 30ml of Campari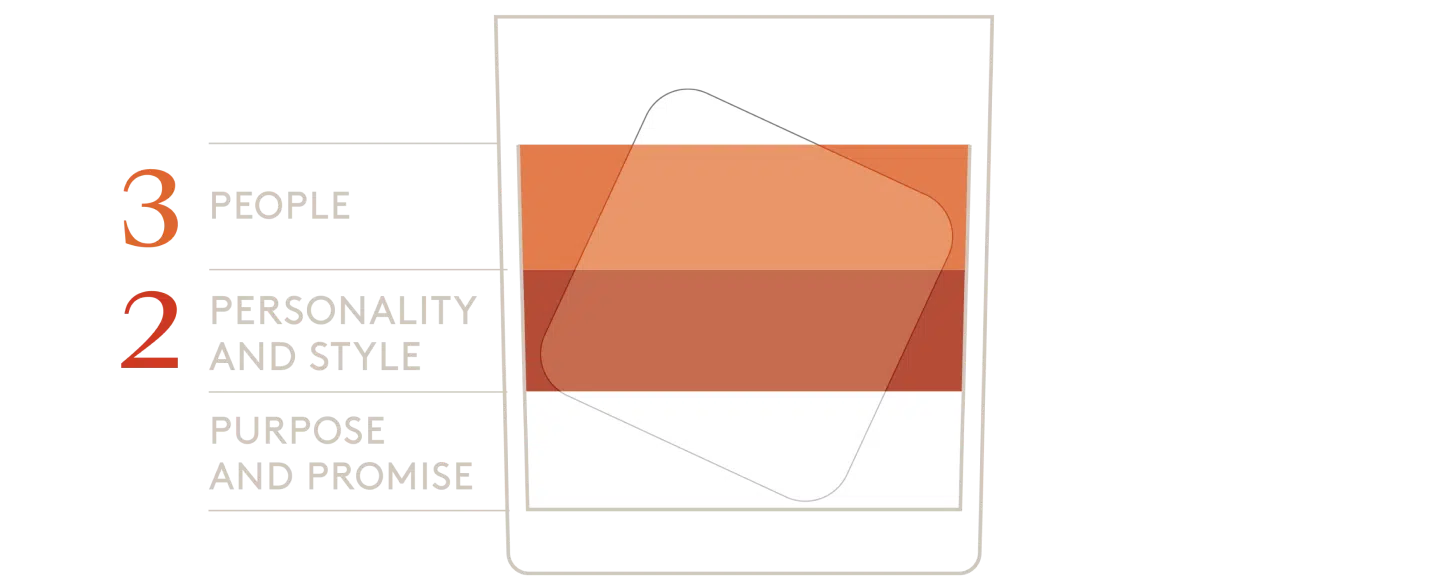 Much like a sip of Campari, it's all about celebrating the bittersweet magic that makes up the nuances of your audience that gives your brand flavour. Their interests and personality is what makes them tick.
Know who you're trying to win over. Know them intimately. What will satisfy them? What will excite them? And what will piss them off?
If you can get that right, it doesn't matter what age they are, because you're satisfying a collective of people that need, love and hate very similar things.
Then, all you need to do is structure your business and brand around satisfying as many of these points as possible. Now you're on the road to creating a brand people would sell their grandma for.
… oh and stir all ingredients together for 20-30 seconds, strain over fresh ice (the larger the better) and garnish with an orange twist.
Salute!